SHOWS
The Independent
Saturday, March 26, 2016 - 8:00pm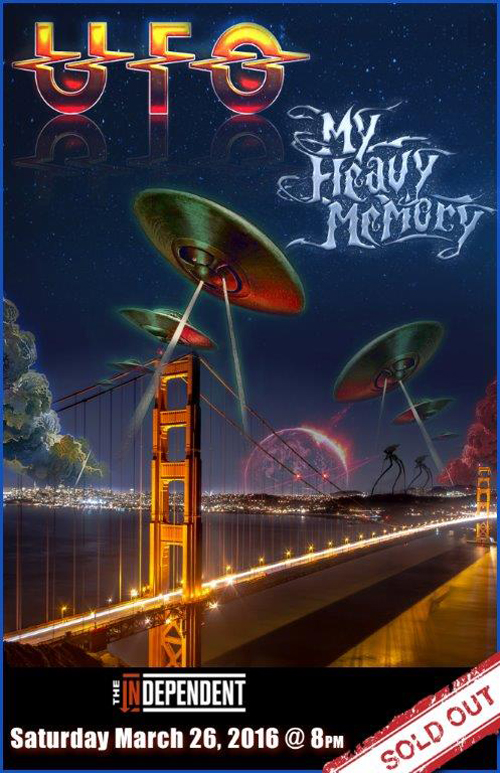 628 Divisadero Street
San Francisco, CA 94117
(408) 241-3150
The Independent Upcoming Events
RockBar Theater
Tuesday, December 01, 2015 - 7:00pm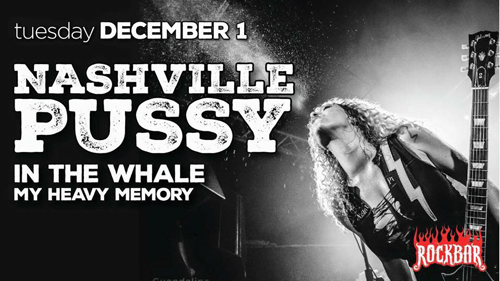 360 Saratoga Avenue
San Jose, CA 95129
(408) 241-3150
RockBar Theater Upcoming Events
RockBar Theater
Saturday, June 06, 2015 - 7:00pm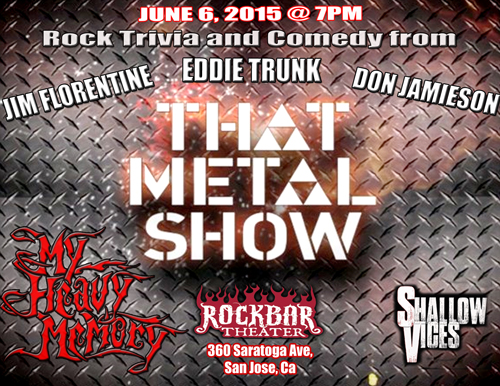 360 Saratoga Avenue
San Jose, CA 95129
(408) 241-3150
RockBar Theater Upcoming Events
RockBar Theater
Thursday, May 07, 2015 - 8:00pm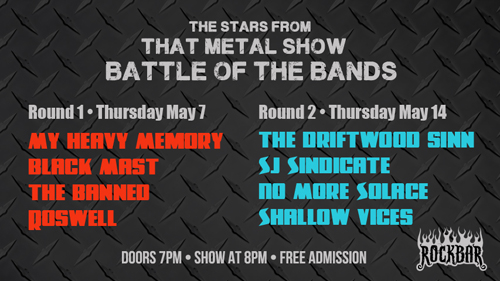 360 Saratoga Avenue
San Jose, CA 95129
(408) 241-3150
RockBar Show Details
RockBar Theater
Friday, March 13, 2015 - 7:00pm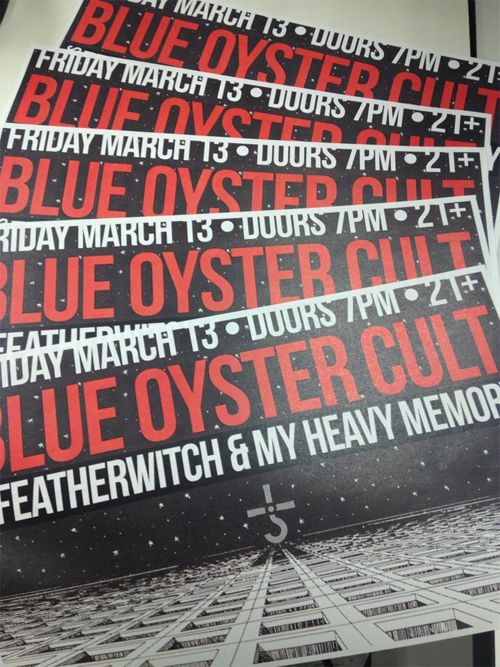 360 Saratoga Avenue
San Jose, CA 95129
(408) 241-3150
RockBar Theater Website
Toots Tavern
Saturday, November 8, 2014 - 9:00pm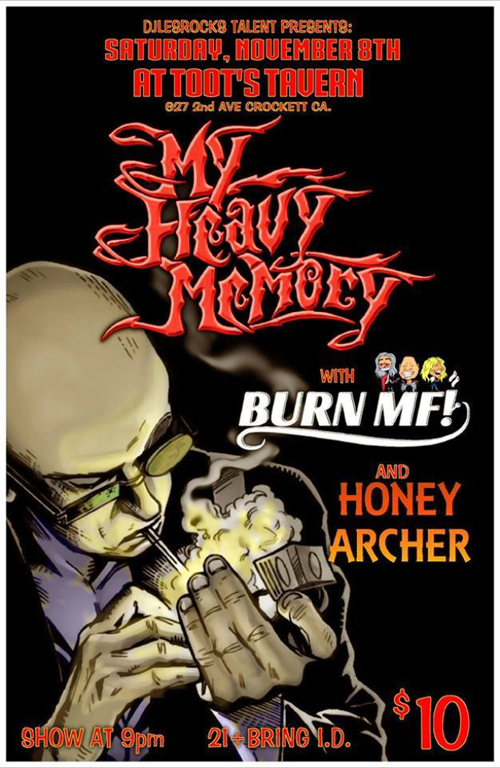 627 2nd Avenue
Crockett, CA 94525
(510) 787-9860
Toots Tavern Website
Toots Tavern
Friday, July 11, 2014 - 9:00pm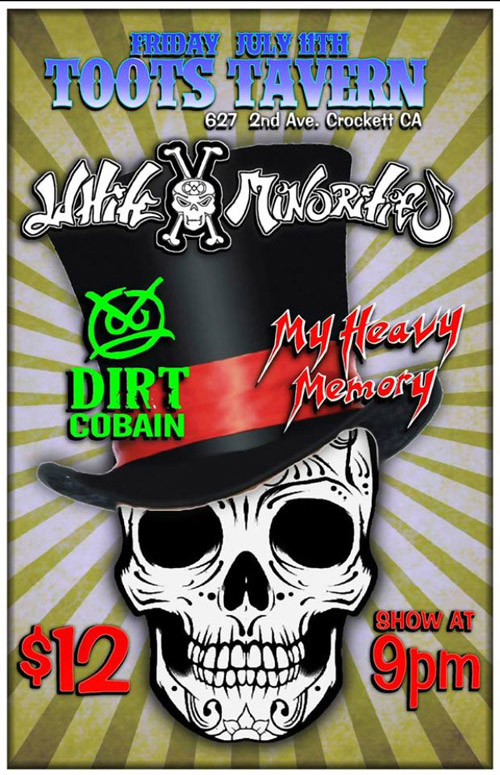 627 2nd Avenue
Crockett, CA 94525
(510) 787-9860
Toots Tavern Website
Johnny V's
Saturday, July 5, 2014 - 9:00pm

31 E. Santa Clara St.
San Jose, CA 95113
(408) 947-8470
Johnny V's Facebook Page
San Jose Rock Shop
Wednesday, April 23, 2014 - 7:30pm

30 N. 3rd Street
San Jose, CA 95112
(408) 215-2065
San Jose Rock Shop Website
Vinnie's Bar & Grill in Concord
Friday, March 28, 2014 - 9:00pm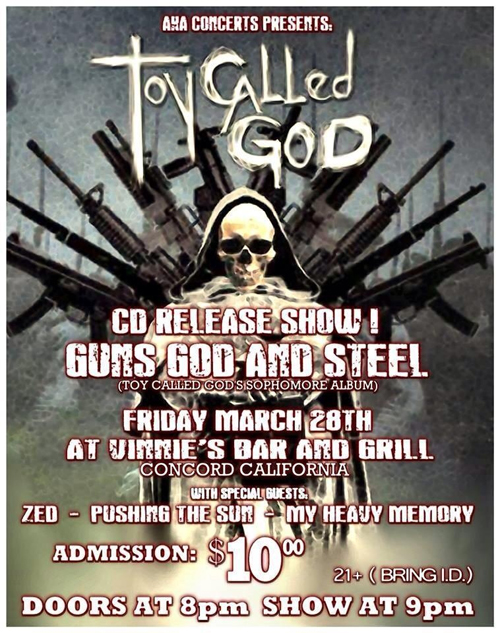 My Heavy Memory will be opening for Toy Called God's CD release party. Featuring Zed and Pushing the Son. Get advanced tickets because the show will sell out!
Vinnie's Bar & Grill
Pauly's Party Pa looza
Saturday, February 22, 2014 - 6:00pm
Lenin Studios in San Francisco. 271 Dore St. San Francisco. Join us for our drummer Paul's birthday bash. Live bands, food and drinks. Tons of suprise guests. If you are a friend of the band you can't miss this show!

Back Bar
Friday, January 17, 2014 - 9:00pm
Come check out the first gig of the year it's a doozy. Rocking with Mukagee and headliner Zed.
Back Bar Site
9Lives in Gilroy
Saturday, September 28, 2013 - 9:00pm
My Heavy Memory is opening for Spiral Arms at 9Lives in Gilroy. Tickets are $10 in advance or $15 at the door. Check out the 9Lives club website by clicking below for more information.
9Lives Website
9Lives in Gilroy
Sunday, August 24, 2013 - 9:00pm
See MHM for advance $2 tickets! Also on the bill is Field of Stones.

Spotify Users
Friday, June 28, 2013 - 8:00pm
For all of our Spotify users here is a link to add MHM to your acct, it will hold you over til the Live Show, plus we have been grinding this new song out and it sounds amazing you will hear it first June 28th @ Neto's Market and Grill. We cant wait for you to hear it!
Spotify Link
Neto's Market and Grill
Friday, June 28, 2013 - 8:00pm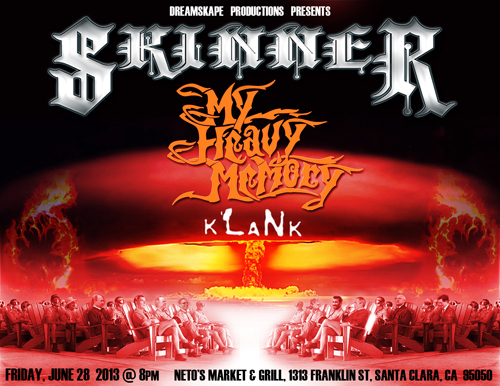 PURCHASE MUSIC
SPACEWALKER
STORYLINE
EYES AT DUSK
ONE WAY BLAZIN
LADY LUCK
UNDONE